Top deals for house rentals in Atlantic City
Find best vacation rental deals in Atlantic City and save up to 65%
Pet-friendly rentals in Atlantic City
Explore best dog-friendly accommodation offers and enjoy vacation with your pet
Accommodation with Internet in Atlantic City
Choose your ideal rental with Internet and WiFi in Atlantic City
Vacation rentals with pool in Atlantic City
Discover best cabin and house rentals with pool in Atlantic City
Best vacation rental offers in Atlantic City
Price and Availability Index in Atlantic City
Click on any bar to see price and availability information
Vacation Rental Price Information in Atlantic City
We analyzed data from the last 12 months and built the graph above to show you accommodation prices in Atlantic City. June is the priciest month to book a vacation rental, so make sure to book in advance for this period to get the best offer. However, prices of vacation houses and apartments are most competitive in January (1/20 - 1/27).
Rental availability information in Atlantic City
On this graph, you can see how many vacation rentals will be available in Atlantic City at different times of year. The most popular time of year to visit Atlantic City is May. The quietest time of year in Atlantic City is December (12/9 - 12/16), when 93% of the vacation rentals are available.
House Swap Atlantic City: let the gaming demon take you away for the vacations
In a less famous setting than Monaco, Arcachon or Monte Carlo, the city located in the American state of New Jersey has nevertheless infinitely more extravagance and eccentricity than its French counterparts. The most eccentric casinos are built according to various themes (for example, the Golden Nugget Atlantic City Hotel is inspired by the gold rush era while the Caesars Atlantic City pays homage to the Roman era of the dictator) and there is always a casino under construction in this gambling city: a house rental in Atlantic City is the guarantee of a stay outside of time and reason.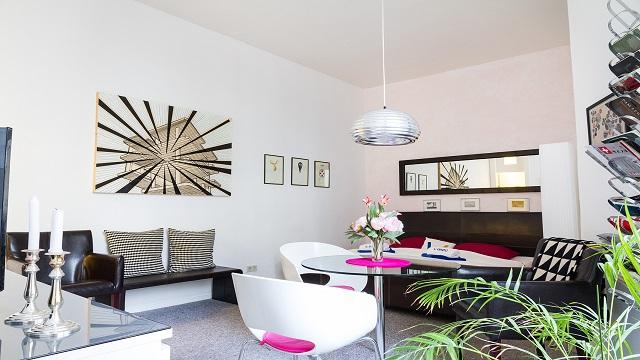 House Swap Atlantic City: the pleasure of playing and spending

If you're coming to Atlantic City to relax in the sticks, you'll have to check out some of the other deals we offer, because this city is primarily for blackjack, poker and other roulette lovers. The casino paradise of the Eastern United States opens up to you in an explosion of joy and chips. Once you've put on the traditional "proper attire", you can of course have all your evenings to warm up the blue card and count on your lucky stars to line up three 7s at the slot machine. You should know that some casinos are owned by the same owner, so you can easily keep the chips you've collected in one to spend in the other. An Atlantic City vacation rental is perfect for having a blast in fancy settings by the Atlantic Ocean.
And we love our apartments
Other Popular Vacation Destinations
Destinations worth visiting near Atlantic City
Interesting destinations to consider for your next trip