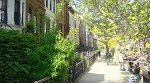 Manhattan has finally lost the monopoly. Brooklyn, the most populous of New York's five boroughs, has emerged. For so long synonymous with economic hardship, crime, and drugs, Brooklyn is now basking in the light of one of the most impressive urban regeneration stories in modern history. Out of the darkness comes beautiful architecture, parks, stunning food and a borough that has even shaken off its crime-ridden reputation, posting lower crime rates that its illustrious neighbor over the Hudson River.
The invasion of artists, writers and new business entrepreneurs – who were all keen to make use of the new zoning laws that opened up large, previously deserted industrial areas - is another trigger to the rebirth of the borough. With their quintessential, laid-back Brooklyn atmosphere; the coffee shops, bars and restaurants of Williamsburg, Bedford-Stuyvesant and Fort Greene are now firmly on the itinerary of many first time visitors to the Big Apple. Even in some of Brooklyn's previously most downtrodden neighborhoods – such as Red Hook or Bushwick – the seeds of gentrification are flowering.
Where to Stay in Brooklyn
Brooklyn feels less crowded and quieter than its noisy neighbor Manhattan. From the quintessential Brooklyn beauty of Bedford-Stuyvesant, Fort Greene, and Clifton Hill, to the industrial, gritty charm of Bushwick or the glitz and glam of Williamsburg - Wimdu has high-quality apartments and short-term vacation rentals to serve those new to Brooklyn.
A Day in Brooklyn
Tom's Restaurant in Prospect Heights has been a staple of the neighborhood for decades and the restaurant's charm has now transformed to fit snugly into the mold of 'New Brooklyn' today. Locals, tourists and even, whisper it, foreigners from Manhattan, all flock to Tom's for the ingredient-laden pancakes and waffles.
A walk through the now infamously hip and perhaps, soon to be so-last-year Williamsburg is a must. While some may argue that this northern corner of Brooklyn is dangerously reaching the pinnacle of cool, pricing out the artists it originally attracted, it is best to visit now – before the more austere neighborhoods of Brooklyn's southern reaches complete their ascendency. Spend time exploring the second-hand bookstores, vegan-friendly food joints and vintage thrift stores.
Blue Bottle Coffee is also a destination for any coffee-connoisseur or wannabe. Originally a coffeehouse from Oakland, Blue Bottle Coffee achieved a Williamsburg zip code at the turn-of-the-year. The air is filled with the aroma of superb coffee blends and lots of geeky coffee-chat. If visiting over the weekend, you could take this energy boost on to the aisles of Artists and Fleas, a market that showcases the talents of local designers, collectors, and artists.
Brooklyn has a few affectionate nicknames, not least of which is 'The Borough of Trees'. Prospect Park, the second installation in 1867 from Central Park's famous planners Frederick Law Olmsted and Calvert Vaux, is the perfect place to find Brooklyn's famed tranquility. On from the park, Brooklyn Museum is worth a visit, as are the Brooklyn Botanical Gardens.
Brooklyn Heights gained insobriety for being first suburb in America. Despite the mammoth, twin tower-shaped hole in the Manhattan skyline - the view remains stupendous. The stunning Brooklyn Brownstones, once home to the Bob Dylans and Marilyn Monroes of this world, are now largely populated by the highly-paid-pen-pushers from the nearby financial district, Wall Street. But don't let this shatter the illusion, this is still Brooklyn at its movie scene best.
A wander through Brooklyn's Chinatown - smaller and more intimate than the Manhattan alternative – is also highly-recommended. The miniscule Yun Nan Flavor Snack does wonderful sweet and sour dumplings and Pacificana, in Sunset Park, is notorious for its dim sum.
Late-night drinking in Brooklyn is largely centered in the Williamsburg neighborhood. The Commodore, a so-called 'gastrodive' - further contorting the lines between a restaurant and a pub - offers a short menu, curt service, and lots of conversation. Berry Park is a large beer hall with a giant roof terrace. With over 15 Belgian and German beers on tap, and a large TV screen dedicated to soccer - this is a home from home for many Europeans. Union Pool is a scruffy Williamsburg boozer filled with hipsters. The tin-walled main room is filled with half-moon booths and photo kiosks. On most nights, a band strums away on the stage and the courtyard is filled with cigarette smoke.
Where to Eat in Brooklyn
Roberta's in Bushwick is where locals head for micro-brewed beer and New York's finest pizzas. There is also a fantastic tasting menu and authentic Spanish pulpo(boiled octopus).
Fatty Cue: even to those a little squeamish to the idea of fusion food, this straight-up blend of American barbeque with Southeast Asian herbs and spices will certainly surprise. One deep-flavored brisket, layered with chili sauce, then all stuffed into a bao bun? Yes, please.
Seersucker, located in Carrol Gardens, brings a taste of the Deep South to Brooklyn. Offering a sophisticated take on many Arkansas specialties with the bourbon-brined ham being highly-recommended. The shrimp, grits, and house-fried chips, all washed down with a local six point brew, is also a must.
The Peter Luger Steakhouse, founded in 1887, still offers some of the best burgers in Brooklyn The blend of prime chunk meat and trimmings from the world-renown-dry-aged-porterhouse, is certainly worth a visit.
How To Get Around Brooklyn
New York City is home to three international airports: Kennedy (JFK), Newark (EWR) and La Guardia (LGA). JFK is the most convenient for using public transportation. LGA offers a fantastic approach to Manhattan, but you will need to catch a bus to get onto the subway line.
The best and most economical way to traverse around Brooklyn is by subway. Get a map from one of the booths at the subway station, then buy a one-day Fun Pass for $7.50 or a 7-day unlimited pass is $25.
Lots of Brooklyn locals also rave about how easy Brooklyn is to cover on bicycle. These can be rented by the hour or by the day.