Top deals for house rentals in Savannah
Find best vacation rental deals in Savannah and save up to 5%
Pet-friendly rentals in Savannah
Explore best dog-friendly accommodation offers and enjoy vacation with your pet
Accommodation with Internet in Savannah
Choose your ideal rental with Internet and WiFi in Savannah
Vacation rentals with pool in Savannah
Discover best cabin and house rentals with pool in Savannah
Best vacation rental offers in Savannah
Price and Availability Index in Savannah
Click on any bar to see price and availability information
Vacation Rental Price Information in Savannah
We analyzed the prices of accommodation in Savannah to help you find the best time to travel. March is the priciest month to book a vacation rental, so make sure to book in advance for this period to get the best offer. In contrast, january and the period of 1/20 - 1/27 are the most affordable in the year, with vacation rental prices at $331 per night.
Rental availability information in Savannah
This graph shows the availability rate in Savannah over the next year. During one week in May (5/25 - 6/1), 73% of the vacation rentals in Savannah have already been booked. The quietest time of year in Savannah is December (12/30 - 1/6), when 87% of the vacation rentals are available.
Accommodation & Apartments in Savannah
We are Wimdu...
Wimdu is Europe's largest marketplace for private accommodation. With over 350,000 properties in more than 150 countries, you're sure to find the perfect place to stay.
House Swap Savannah: a cosmopolitan city that will never cease to amaze you
Founded in 1733, it has experienced the Spanish and Portuguese Inquisition, the American War of Independence and the Civil War and therefore has an incomparable historical heritage that you will have the joy of visiting during your house rental in Savannah. Over the centuries, the city has welcomed English, Germans, Spaniards, Irish, French and Africans, gradually becoming one of the most cosmopolitan cities in the United States, which it still is today, like Les Issambres or Sète in France.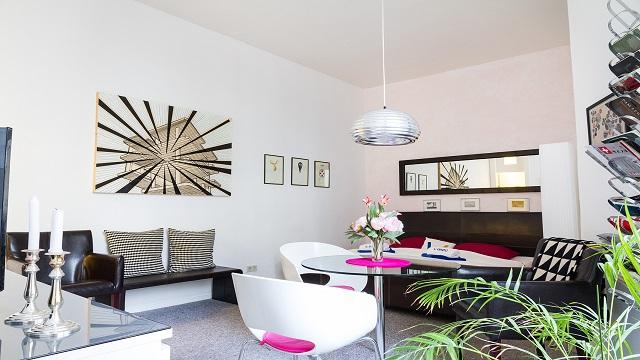 Savannah vacation rentals: your cultural and sporting thirsts will be quenched

The city offers so many possibilities and is so beautiful that you will understand why many directors have chosen to shoot their films here, as was the case for Forrest Gump, an incredible cinematic success. The city of Savannah has a particularly rich historical past and there is no shortage of cultural activities. A Savannah house rental gives you the opportunity to visit the harbor, museums, plantations, historic buildings or even cathedrals. With its warm temperatures and sunny climate, Savannah will satisfy all lovers of open spaces and outdoor activities. Golf, climbing, hiking and horseback riding will be on the agenda of your Savannah vacation rental. This city is sure to amaze you with its incredible cultural richness, beauty and energy.
And we love our apartments
Other Popular Vacation Destinations
Destinations worth visiting near Savannah
Interesting destinations to consider for your next trip