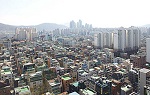 Seoul is the beautiful and historical capital of South Korea. It is a city centered around electonics and high-tech gadgetry, yet also is home to a sparkling 2,000 year national and ethnic history. There are many reasons to visit this unique and diverse city and you'll find yourself caught up in the enchanting atmosphere of the place. To get an idea of the layout of Seoul, the River Han runs through the center of Seoul and neatly divides the city into four parts. The northern area of the city is where most of the tourist attractions are located and there are some good examples of traditional Korean housing. South of the river lie several trendy districts with plenty of chic bars and shops. There are plenty of vacation rentals or apartments for rent in the city center. Instead of staying in a hotel, have you ever considered staying in an apartment or guesthouse? You'll get to experience what it is like to live in Seoul and your host will more than likely give you some useful tips on where to go and what to see in the city. Seoul has something for everyone, including excellent food and shopping opportunities – come visit this fantastic Asian world city!
Where To Stay in Seoul? From a Rental Apartment to a Seoul Guesthouse, It's All Here
There are numerous districts in Seoul, with each offering their own attractions, charms, and reasons for staying. Deciding on where to stay in Seoul really depends on the general goals of your visit. Do you want to just got sightseeing, check out museums and historical attractions, or go shopping and experience Korean luxuries? For history, it is highly recommended to stay in a Seoul guesthouse in the Jongno district, as this is the main historical district of the city where most of the old attractions are within a specific walking radius. Alternatively, Hongdae-Sinchon in the western side of the city also is a great option for such historical visits. For shopping and Korean high-end experiences, we absolutely recommend finding a vacation rental in the Gangnam district. Made famous from the international pop hit 'Gangnam Style', this posh district caters to the Korean capital's affluent citizens, a symbol for Seoul's quick economic rise. Other great, central locations to find apartments or vacation rentals in include Yongsan, Seodaemun, and Mapo. As previously mentioned, Hongdae is a great district to stay in for nightlife excursions, with anything 'nightlife' under the sun just a stone's throw from your Seoul guesthouse or apartment in the area.
Did You Know? About Seoul
In Korea, babies are born on their first birthdays instead of becoming 0 years old like in the West. This means that, to Koreans, you are one year older than otherwise!
Seoul is only roughly 55 km away from the DMZ, or demilitarized zone with North Korea. Passage between the two nations at the DMZ has been likened to passage through Checkpoint Charlie in Berlin during the Cold War. This zone is the most prominent Cold War-era delineation still in operation today.
Seoul is the largest city and capital of South Korea, with over 25 million people in the greater metropolitan area and at least 10 million people actually living inside the city itself.
The national drink of Korea is 'soju' (pronounced so-zoo), which is served in small shot glasses and downed all at once after everyone shouts 'Gumbay!' (meaning cheers).
The national sport of Korea is 'Taekwondo', which is frequently in the curriculum of school kids as part of their education.
The world's self-proclaimed largest gospel church is the Yoido Full Gospel Church with nearly 1 million members, based in Seoul
What There Is To Do and See In Seoul: From Gangnam Stylings to Jongno History
We recommend you concentrate on the northern side of the river – it's where you'll find a mixture of interesting tourist attractions and traditional Korean architecture. The Gyeoungbok Palace is one of Seoul's greatest landmarks and is well worth investigating! It is the biggest of Seoul's traditional palaces and was built in the 14th century. It's humongous and really enjoyable to walk around. Look out for the collection of earthenware pottery – they were used to store chili pastes and fermented soy beans in times past. A short distance from the palace is a small square called Gwanghwamun. From here there is a beautiful view of city and it is only a short walk to the city hall, a modern day architectural wonder. Located North of the Gyeongbukgung Palace, Buk-chon is a beautiful district with many traditional 'Hanok' houses. It's become a bit of a tourist attraction in recent years but if you visit early in the morning you'll find you have the peaceful streets to yourself. Walk up the hill through the district and enjoy the marvelous views out across the city.
Visit the district of Insadong and take a walk along the main Insa Street. It is a traditional Korean street that will give you an idea of what the city used to be like. There are quaint galleries and authentic restaurants down this pretty street. Seochon is another pretty area full of traditional Korean houses, quaint shops, bars and restaurants South of the river you'll also find hip districts like the now world famous Gangnam, the Hongik University area, Taewoni and Garosu-gil in Sinsa-dong. You'll find a great selection of trendy bars, cafés, and small shops in these areas. Banpo Bridge, located close to Gangnam, is worth visiting at night. The bridge's 'Moonlight Rainbow Mountain' is spectacular – 10,000 LED nozzles shoot out water over the river. It's totally stunning!
There are many pretty spots along the Han River. You'll find nice parks and bridges and each park has a different view of the river. There are many festivals held in the parks and they offer the chance to take a break from the hustle and bustle of the city. If you wish to escape the city even further then you should climb the Nam mountain, located to the north of the city.
Cuisine of Seoul: Korean Regional Food, Spicy and Delicious
When it comes to delicious and healthy cuisines, not many countries in the world can beat South Korea. Since time immemorial, spicy, strong flavored, pickled and mouthwatering foods are the main specialties of the restaurants found in Seoul. If you want dumplings filled with meat and tofu, or a kimchi, then Seoul is definitely a good place to go. Here are some of our favorite Korean dishes:
Bulgogi– Grilled, marinated strips of beef served with various vegetables. In a poll conducted by CNN, this dish was voted 23rd most tasty dish in the world!
Bibimbap – a signature Korean dish, Bibimbap literally means 'mixed rice'. This dish is served in a bowl and consists of rice, sautéed and seasoned vegetables and often raw egg or meat. The ingredients are mixed together just before eat – it was Michael Jackson's favorite dish!
Kimchi – this traditional Korean side dish is made from seasoned vegetables. Traditionally the vegetables are fermented for months underground in jars. There are many varieties of this dish but usually they contain cabbage, radish or cucumber. Kimchi is also used as the basis for many stews and other dishes.
Galbi – Beef or pork ribs marinated in a Korean soy sauce. This dish is served in special Galbi restaurants and the meat is cooked on guest's tables!
Getting Around the South Korean Capital City
Seoul's airport is called Incheon International Airport and is one of the busiest airports in the world. The airport is located 30 miles to the west of Seoul in a nice suburb called Incheon, and buses and a metro link the airport with the city center. We recommend you take the Airport Express Metro Line which will take you into the center in about 1.5 hours. Traveling on public transport around the city center is safe and clean. The subway is the best mode of transport and serves all the popular tourist attractions. The bus service is good but hard to navigate sometimes. If you wish to travel outside of Seoul, we recommend you visit Suwon and its famous fortress, or Incheon which is by the sea. Both take an hour to reach on public transport. A further interesting destination would have to be the border town of Panmunjeom, where negotiations between North and South Korea have been taking place for the past 50 years.