Top deals for house rentals in Virginia Beach
Find best vacation rental deals in Virginia Beach and save up to 11%
Pet-friendly rentals in Virginia Beach
Explore best dog-friendly accommodation offers and enjoy vacation with your pet
Accommodation with Internet in Virginia Beach
Choose your ideal rental with Internet and WiFi in Virginia Beach
Vacation rentals with pool in Virginia Beach
Discover best cabin and house rentals with pool in Virginia Beach
Best vacation rental offers in Virginia Beach
Price and Availability Index in Virginia Beach
Vacation Rental Price Information in Virginia Beach
We looked at the prices of vacation rentals in each month and summarized them in the graph above. Booking a vacation rental is most expensive in july. In the period 7/1 - 7/8, you will need to pay $610 on average. In contrast, february and the period of 2/3 - 2/10 are the most affordable in the year, with vacation rental prices at $320 per night.
Rental Availability Information in Virginia Beach
Here, you can see how busy Virginia Beach will be at different times of year. The most popular time of year to visit Virginia Beach is April. If you'd like to visit then, make sure to book early! The week with the highest availability is in August (8/26 - 9/2) - 70% of the vacation rentals are still available.
Accommodation & Apartments in Virginia Beach
We are Wimdu...
Wimdu is Europe's largest marketplace for private accommodation. With over 350,000 properties in more than 150 countries, you're sure to find the perfect place to stay.
Virginia Beach - a typical East Coast resort
With its pleasant temperatures and huge beaches, Virginia Beach is popular among students and families who book a Virginia Beach rental.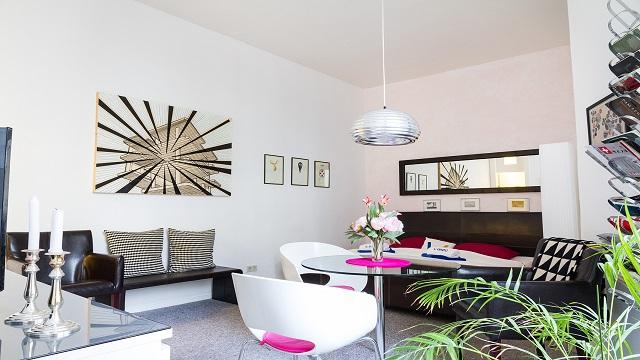 Virginia Beach: a land of history and leisure

Don't spend your stay at Virginia Beach hotel at the beach! There are hundreds of activities in the city, for everyone: aviation museum, aquarium, water activities, parks. You can even go on a boat to discover whales and dolphins along the coast!

This is also where the settlers landed. You can visit the "Adam Thoroughgood House", the oldest house in Virginia, or the reconstructed town of Williamsburg.

Book your Virginia-Beach rental now!
And we love our apartments
Other Popular Vacation Destinations
Destinations worth visiting near Virginia Beach
Interesting destinations to consider for your next trip